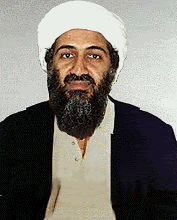 Acquitted double murderer OJ Simpson re-introduced himself to the criminal justice system Sunday morning in Las Vegas, Nevada. The
"Juice"
was no longer loose when he was taken into custody and charged with
with two counts of robbery with use of a deadly weapon, conspiracy to commit robbery, burglary with a deadly weapon, two counts of assault with a deadly weapon and coercion, according to Clark County District Attorney David Roger. A determination as to the setting of bail is tentatively scheduled for Wednesday morning. Simpson, in all likelihood, will probably be granted bail at that time, but because of his prior history as a possible flight risk, along with having no familial or business ties in the Las Vegas metro area, he will remain in custody until at least that time.


Simpson, 60, was taken into custody at the Palms Hotel just off the Las Vegas strip on Sunday morning without incident and booked on suspicion of armed robbery, assault with a deadly weapon, conspiracy and burglary, Las Vegas police said. If convicted on all charges, Simpson could face some three decades behind bars. Simpson was being held in an isolation cell at a Las Vegas jail Monday in connection with an alleged sports memorabilia heist. The Canned Juice is accused of leading an armed entourage into a hotel room at the Palace Station Hotel-Casino where they grabbed and took off with several items of sports memorabilia on Thursday, the Las Vegas Metropolitan Police said.
An audio recording on
TMZ.com
portrays an angry Simpson ordering people to stay in the hotel room and questioning the audacity of the person he thinks stole from him. "Don't let nobody out of this room," Simpson says to one person in the room before directing his anger towards the person he believes took his things. "Mother F*#@#er, you think you can steal my f*%#ing s&%t and sell it?" Simpson says he was merely retrieving items that belonged to him, and that no guns were involved. But one of the victims, Bruce Fromong, described the incident as a "home-invasion type robbery," and police say they have
retrieved the guns
that were used.
Simpson long ago was highly regarded and wildly popular as one of the great running backs in NCAA and NFL history. After his playing days ended, he continued his career as a football analyst, commercial pitchman for Hertz rental vehicles and a minor player in the Police Squad movies, starring Leslie Neilsen. Despite those early successes, Simpson will be forever reviled and remembered as the real life violent murderer of his ex-wife Nicole Brown and her friend Ron Goldman, in a brutal knife attack outside Ms. Brown's townhouse on June 12, 1994 in the Los Angeles, CA suburb of Brentwood. As many people recall, despite overwhelming DNA and circumstantial evidence along with motive and opportunity, Simpson via a battery of high powered lawyers was able to win acquittal before a largely African-American jury on October 3, 1995.
Subsequently, Simpson was found liable for the murders in a civil trial verdict reached on February 4, 1997. As a result, Simpson was ordered to pay a total of $33.5 million in damages. However, California law precludes Simpson's sizable NFL pension from being garnished to help satisfy his debt, thus allowing Simpson to maintain his somewhat lavish lifestyle in a Miami, Florida suburb. Simpson mostly plays golf, signs autographs and claims he still is looking for the
REAL KILLERS
. He also has been involved in a number of minor altercations requiring police involvement. The most celebrated was in March of 2004 when DirecTV sued Simpson for pirating it's signal and in a Federal Court was awarded a $25,000 judgment along with $33,678 in attorney fees and costs. This leads us back to the present.
My take. Much like many former murderers and felons who were able to hoodwink justice and beat the system, their downfall always seemed the result of a much more minor event. I believe the State of Nevada and Federal Officials will become heavily involved with investigations of Simpson hiding assets that should have been awarded to the families of his victims, off shore secret bank accounts and to be sure other illegal operations. Every time you see Simpson's face, he has this exaggerated smirk. He just seems to ooze arrogance synonymous with punks you see all over the planet. Perhaps after the dust and stench associated with Simpson finally clears, what happened in Vegas will stay in Vegas, perhaps for as many as 10 - 30 years of free room and board. Smirk That, Killer........