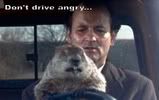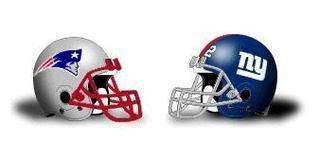 What a magical weekend to be alive. Two of our nation's pre-eminent festivals take place and a third is literally just around the corner. This Saturday, of course, will mark Groundhog Day. The collective eyes of North America will be trained on tiny Punxsutawney, Pennsylvania, where a fat little rodent named Phil will determine whether the weather will remain wintry or turn warm during the next six weeks. Phil, America's number one varmint, will make his annual winter forecast this Saturday in Only God Knows Where, Pennsylvania. What I've learned after exhaustively researching this relevant story is that a groundhog is also known as a woodchuck, marmot or ground squirrel. It's very impressive that an insignificant rodent for every 364 out of 365 days can have four distinctively different names. Lions, tigers and bears aren't called other things as a rule. Besides groundhogs, only human beings have that distinction. I'm sure we all know humans we commonly refer to as weasels, rats, pigs, cows, horses, worms and jellyfish just to name a few. But humans are in our faces every day, the woodchuck has but one day to shine in a calendar year. Not a whole lot of groundhog interest in July.
Historians believe the legend of the marmot began as early as 1841. Should Phil emerge from his burrow and see his shadow, you had better prepare for six more weeks of winter. But before you start spewing expletives at innocent Phil, be aware that there are actual scientists actually studying the prognostication skills of the furry little creatures. Much to my shock, the groundhog is about as accurate predicting the weather as are the
Eyewitness Action Weather Team
goofballs with the one piece hair and capped teeth on your local news stations. According to a study commissioned by the prestigious National Climate Data Center, Phil and company's predictions are correct just under two of every five predictions. Hell, you or I could do that with a bottle of Grey Goose, a dartboard and five finely honed darts. What's my point you ask? Phil and his fellow groundhogs are furry frauds. That's right Phil has conspirators working with him. I'm sure many of you are familiar with Holtsville Hal, Dunkirk Dave, Staten Island Chuck, Wiarton Willie and my personal favorite, General Beauregard Lee just to name a few. Think of it, a groundhog defying the odds and reaching the dizzying rank of general. I'm sure General Beau, as I call him, could lead our troops in Iraq better than most of the less hairy rodents we have there now. But if you really want to understand the phenomenon we call
Groundhog Day
, I suggest you watch the informative 1993 documentary with the same name starring famous Hollywood actor and meteorologist, Bill Murray.
After the weather prediction comes in, take some quiet time for yourself in anticipation of Sunday's Super Bowl and think about Super Tuesday first. With primaries and caucuses being held in 24 states from sea to shining sea, it's possible if not likely the republican and democratic nominees will be anointed. I realize there are no clear choices available when you crawl out of your respective burrows, but take this time to think about what you want. After all, you may very well have to live with what you decide for the next eight years. After the last eight years, this task should not be taken lightly. I've never pretended to be objective. If you're a republican, you will be deciding between McCain, Romney and Huckabee. My first thought would be to elbow Phil and move into his burrow with him. I mean this is like finding out you won a week's all expenses vacation in Tahiti providing you're willing to share a room with either Oprah, Rosie or Dr. Phil. I just frightened myself with that one. If you're voting democrat, you have Hillary or Obama. You have a choice between eight years of Bill aimlessly wandering the halls of the White House with the polyester pantsuit princess or eight years of hope and a new beginning. Seems clear to me, but you're you, not me, and it's up to you to decide.
Enough weather and presidential pablum for a while. Are you ready for some football and commercials? Super Sunday has landed in Arizona and any way you look at it, this will be a historic game of epic proportions. My beloved New England Patriots vs. the New York Giants. New York and Boston renew their often hated sports rivalry once again for football supremacy this time around. These two cities have seemingly loathed each other ever since the New York Yankees bought Babe Ruth from the financially strapped Boston Red Sox close to two million years ago. The rivalry was all one sided towards New York until 2004, when the Sox came back from a seemingly impossible 3 - 0 deficit against the hated Yankees and won the best of seven series for the American League Championship and then won their first World Series since 1918. The cities have also had heated and hated rivalries in basketball, ice hockey and even dueling marathons, but football battles have never really been part of the sports wars until now.
What makes this game especially interesting, is the fact the Patriots will attempt to be the first team in NFL history to be 19 - 0 with a victory on Sunday. The 1972 Miami Dolphins were 17 - 0 and pathetically, many of the dinosaurs on that team still live in the past. For 35 years, every time the last undefeated NFL team would lose a game, these sad old men would gather together and toast themselves with cheap champagne and recount the same tired old stories year after year after year. A New England victory may allow for some of them to gain some prospective and live for today as opposed to yesterday. There's no way to prove or disprove who the greatest team in any sport is. On any day, on any field, court or ice rink, anything can happen. Teams that win championships are the best team that year and that's all, that's for sure. Right now the entire New England sports nation is riding an unbelievable crest. The Sox are the current baseball champs. The Pats can be the football equivalent on Sunday, and the indoor teams of TD Banknorth Garden, the Celtics and Bruins are having their best seasons in years. Boston is like butter on a fresh roll. Even if you're not a football fan, arguably the best commercials of the year are shown during the game. If you don't like commercials either, maybe Janet Jackson or her nipples might make a return appearance. So sit back this weekend and whip out your ground squirrel, think before you vote and overeat and drink while screaming at the television. This is so American, I think I'm going to Hail Mary an apple pie and call my mother....